Dr. Beverley A. Orser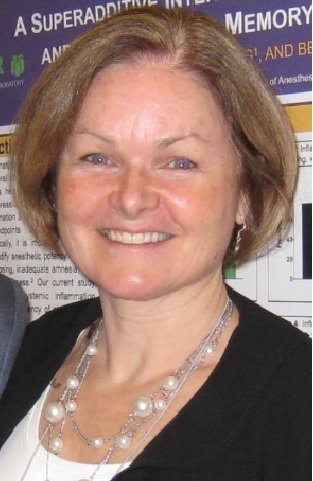 Position(s):
Professor of Physiology and Anesthesia, University of Toronto
Canada Research Chair in Anesthesia
Staff Anesthesiologist, Sunnybrook Health Sciences Centre
Degrees: MD, PhD, FRCPC
Email:beverley.orser@utoronto.ca
Publications: Click on link to Pubmed
In 2003, Dr. Orser became the first anesthesiologist to be awarded a Canada Research Chair for her research work on the molecular basis of anesthesia and analgesia. Dr. Orser graduated from Queen's University Medical School, interned at the Royal Columbian Hospital in British Columbia, and has practiced in remote regions of Canada and overseas. She subsequently returned to McMaster University, Oxford University, and the University of Toronto to complete her specialty FRCPC training in Anesthesiology and Ph.D. in Biomedical Sciences.
Dr. Orser's laboratory research focuses on understanding the molecular mechanisms of general anesthesia. She has published over 120 scientific papers and has been invited to lecture at national and international conferences. In addition, Dr. Orser is committed to training the next generation of research students and clinician-scientists.
Dr. Orser co-founded the Canadian Standards Association Panel on Drug Labeling, the Institute of Safe Medication Practices Canada (http://www.ismp-canada.org), and the Patient Safety Committee of the Canadian Anesthesiologists' Society.
Honors awarded to Dr. Orser have included a Canada Research Chair in Anesthesia, the first Frontiers in Anesthesia Award from the International Anesthesia Research Society, the Research Recognition Award from the Canadian Anesthesiologists' Society, the Recognition Award from the Institute of Safe Medication Practices of the United States, the Premier's Research Excellence Award, and the Career Scientist Award from the Ontario Ministry of Health. Dr. Orser was elected as a fellow of the Canadian Academy of Health Sciences in 2012.