SENIOR RESEARCH        ASSOCIATE
Dian-Shi Wang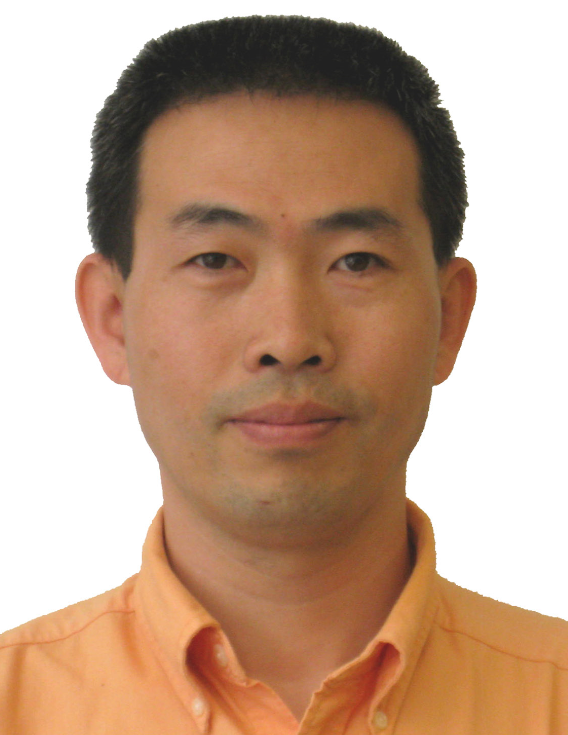 Degree(s) Obtained to Date: MD, PhD
Joined the Lab: January 2009
Research Interest Keywords:
General anesthesia mechanism
Learning and memory
Inflammation
Neurotransmitter receptors
Email: dianshi.wang@utoronto.ca
Publications: Click on link to Pubmed
I obtained my MD and PhD degrees in China, and did my postdoctoral training in Paris, France and Toronto, Canada. During my training, my research focused on  physiological and pharmacological modulation of inhibitory and excitatory neurotransmitter receptors, including γ-aminobutyric acid type A (GABAA) receptors, glycine receptors, AMPA receptors and NMDA receptors in primary neurons and cell lines. My current research interests are the mechanisms underlying general anesthesia with a focus on the roles of extrasynaptic GABAA receptors in health and diseases. By targeting these specific inhibitory neurotransmitter receptors, new treatments will be hopefully identified for anesthesia-related disorders and other neurological disorders. I also assist Dr. Orser in mentoring students with experimental design & troubleshooting, manuscript preparation & submission, as well as grant application et al.
Gang Lei
Degree(s) Obtained to Date: MD, MSc
Joined the Lab: October 2013
Research Interest Keywords:
Role of GABAA receptors in learning and memory
Neuroplasticity and synaptic transmission
Role of NMDA receptors and DA receptors in mental disorders
Email: glei98@yahoo.com
Publications: Click on link to Pubmed
I obtained my MD degree in China, and completed my postdoctoral training in Molecular and Cellular Biology in the labs of Dr. Baron and Dr. Brysk at the University of Texas Medical Branch (UTMB) in Galveston, TX, USA, and in Neuroscience at Dr. Yu's lab at the Centre for Addiction and Mental Health in Toronto, Canada. I worked as a scientist with Dr. Johnson at UTMB on NMDA and dopamine receptors and schizophrenic disorders, and as a research associate with Drs. John MacDonald and Michael Jackson at the University of Western Ontario on NMDA receptors and the regulation of neuroplasticity. I joined Dr. Orser's lab recently aiming to work on GABAA receptors and memory deficits produced by general anesthesia and exploring a new avenue to prevent the memory loss caused by anesthetics.
Junhui Wang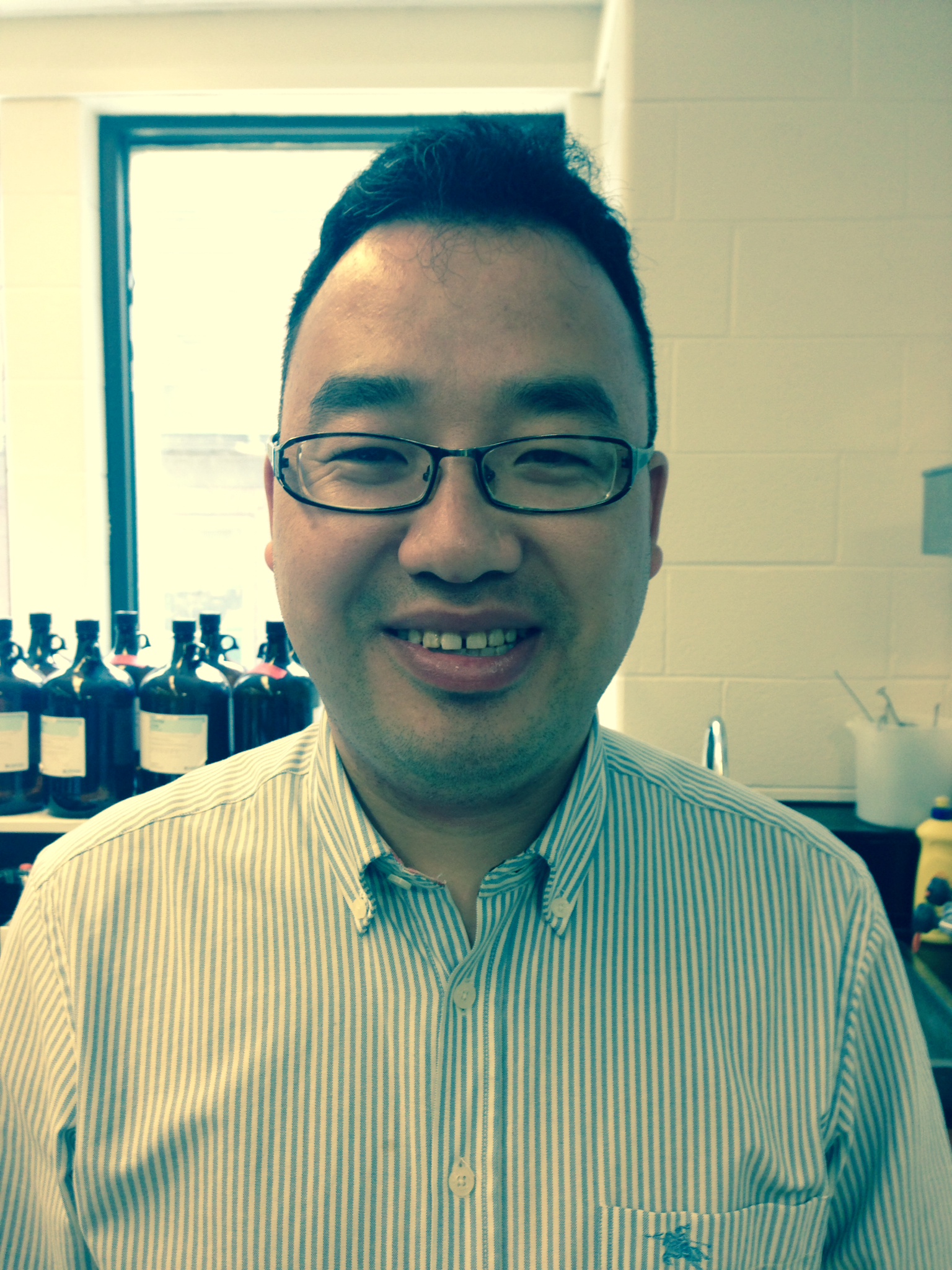 Degree(s) Obtained to Date: MD, PhD
Joined the Lab: October 2014
Research Interest Keywords:
Neurotransmitter receptors
Inflammation
Email: junhui.wang@utoronto.ca
Publications: Click on link to Pubmed
I obtained my MD (Bachelor of medicine) degree at Shandong University (China) in 2001 and had two years of clinical training in internal medicine as a resident (2001-2003). I further obtained a PhD degree in 2008 from the Health Science Center at Peking University (China), specializing in neuroscience. I did my postdoctoral training on psychiatric studies at the University of Manitoba with Dr. Xin-Min Li. My postdoctoral training was focused on exploring new treatment mechanisms of antidepressants or antipsychotics in different animal models, which may mimic psychiatric or neurodegenerative diseases, such as anxiety, depression, schizophrenia and Alzheimer's disease. I joined Dr. Beverley Orser's lab in 2014 as a research associate. My current research interests are exploring the possible role of astrocytes in postoperative memory deficits.
RESEARCH MANAGER
Shelly Au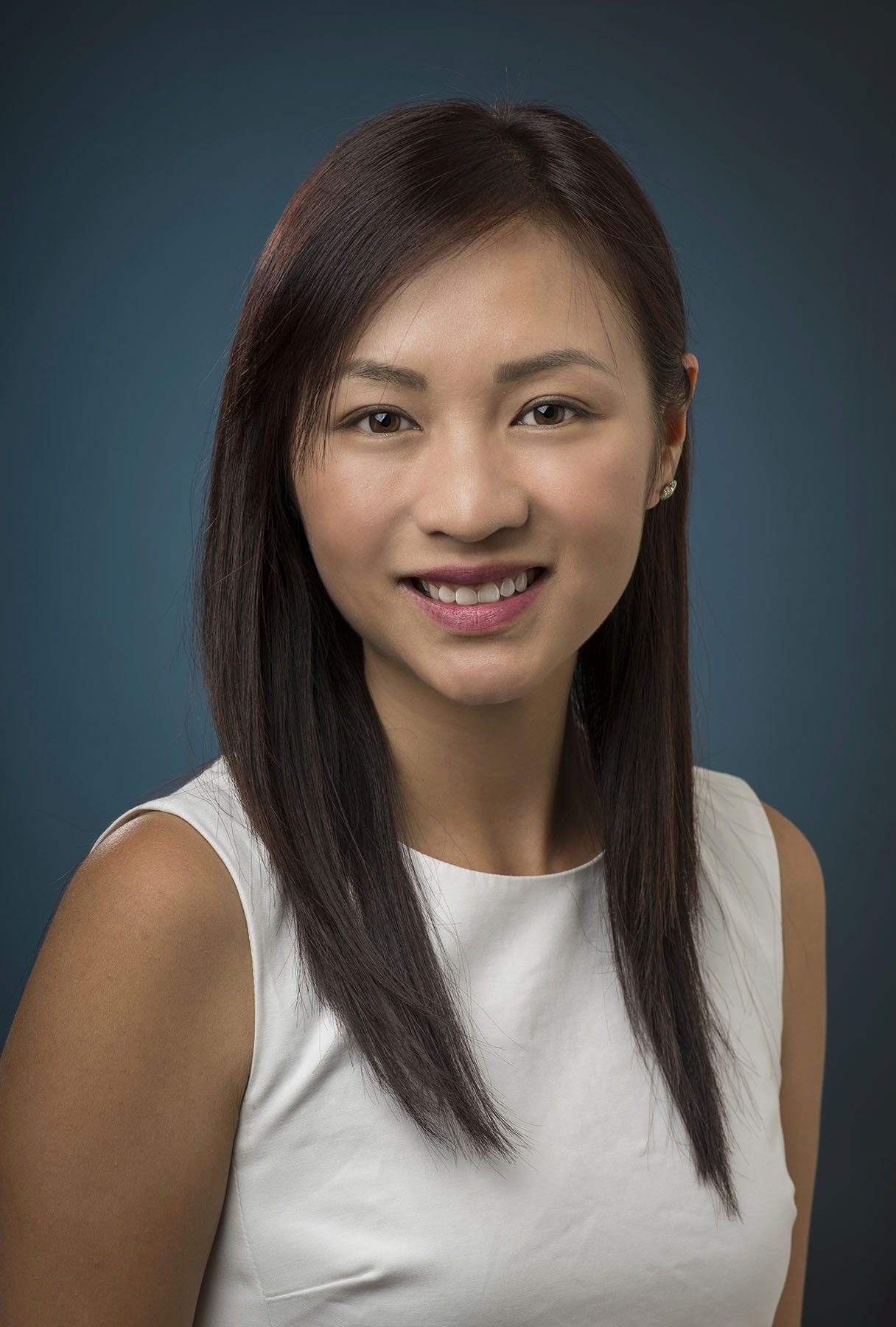 Degree(s) Obtained to Date: PhD, PMP
Joined the Lab: March 2015
Research Interest Keywords:
Translational research
Neurological disorders
Anesthesia
Email: shelly.au@sunnybrook.ca
Publications: Click on link to Pubmed
I became excited with health research while undergoing several work term placements at the National Microbiology Laboratory in Winnipeg during my undergraduate study from the University of Manitoba. This ultimately reinforced my decision to pursue graduate school in the Department of Zoology at the University of British Columbia. My PhD project focused on understanding and characterizing cellular mechanisms hijacked by DNA viruses that are commonly used for gene therapy and protein expression. In addition, I was involved with a number of scientific community outreach events such as the Let's Talk Science program, Greater Vancouver Regional Science Fair, and Cafė Scientifique. These events highlighted the importance of bridging the gap between basic research, clinical research, and patient care. For this reason, I began a career in Sunnybrook Health Sciences Centre as a research manager in the Department of Anesthesia as I strive to understand the molecular basis of anesthesia relating to neurological disorders.