PhD STUDENTS
Agnieszka Zurek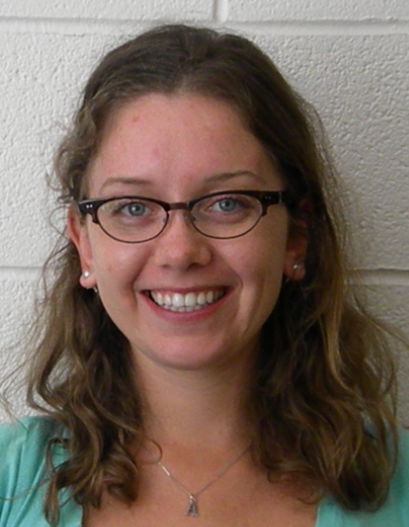 Degree(s) Obtained to Date: BSc

Joined the Lab: September 2008
Research Interest Keywords:
Email: a.zurek@utoronto.ca
Publications: Click on link to PubMed
Irene Lecker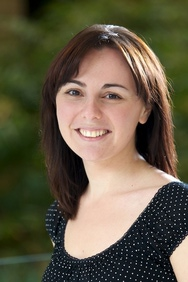 Degree(s) Obtained to Date: BSc
Joined the Lab: September 2009
Research Interest Keywords:
Ion channel pharmacology
Neuronal and network excitability
Translational Neuroscience
Email: irene.lecker@utoronto.ca
Publications: Click on link to Pubmed
It is my belief that translational research offers a great opportunity for using experimental observations to impact clinical practice. My interest in translational research arose while completing my BSc in Physiology and Pharmacology at the University of Toronto. During my undergraduate and graduate studies I strove to be involved with research projects that bridge the gap between the laboratory and the clinic. My research project embodies the spirit of translational neuroscience as it focuses on the molecular mechanisms responsible for post-operative seizures associated with tranexamic acid and suggests potential treatment strategies that could be implemented in the clinic. In addition to my passion for translational research, I am also a great believer in the importance of making science more accessible to the general public. For the past several years I've been involved with Let's Talk Science (LTS), The Graduate Association of Students in Physiology (GASP) and The Life Sciences Career Development Society (LSCDS). I also act as a teaching assistant in several undergraduate physiology courses. I find the experience of mentoring younger students particularly fulfilling as I get to see firsthand the budding of that enduring curiosity that is so fundamental to my own drive to pursue a career in scientific research.
MSc STUDENTS
Sean Haffey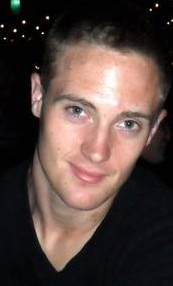 Degree(s) Obtained to Date: BSc
Joined the Lab: September 2013
Research Interest Keywords:
Immunosuppresion
Ion channels Pharmacology
Calcium Imaging
Email: sean.haffey@mail.utoronto.ca
I first developed a keen interest in the neural sciences during my undergraduate years at McGill University in Montreal, Quebec. While pursuing my BSc with a major concentration in cell/molecular neuroscience, I became particularly fascinated by the physiology of ion channels and the human pathologies associated with their dysfunction. It is for this reason that I was originally drawn to Dr. Orser's laboratory while I was applying to graduate school, as the study of ion channels is essential for the practice of anesthesia. Having recently joined Dr. Orser's research team, I am excited to begin investigating the molecular mechanisms underlying the immunosuppressive properties of sedatives and general anesthetics in humans. Namely, I will aim to determine whether 1) anesthetics activate α5GABAARs, thereby diminishing the Ca2+signal necessary for cytokine production; 2) inflammation increases the expression of GABAARs and renders the cells more vulnerable to anesthetics and 3) inverse agonists selective for a5GABAARs protect against immunosuppression both in vitro and in vivo. Outside academia, I am a passionate cross-country runner, a cinema enthusiast, and an avid reader.
Fariya Mostafa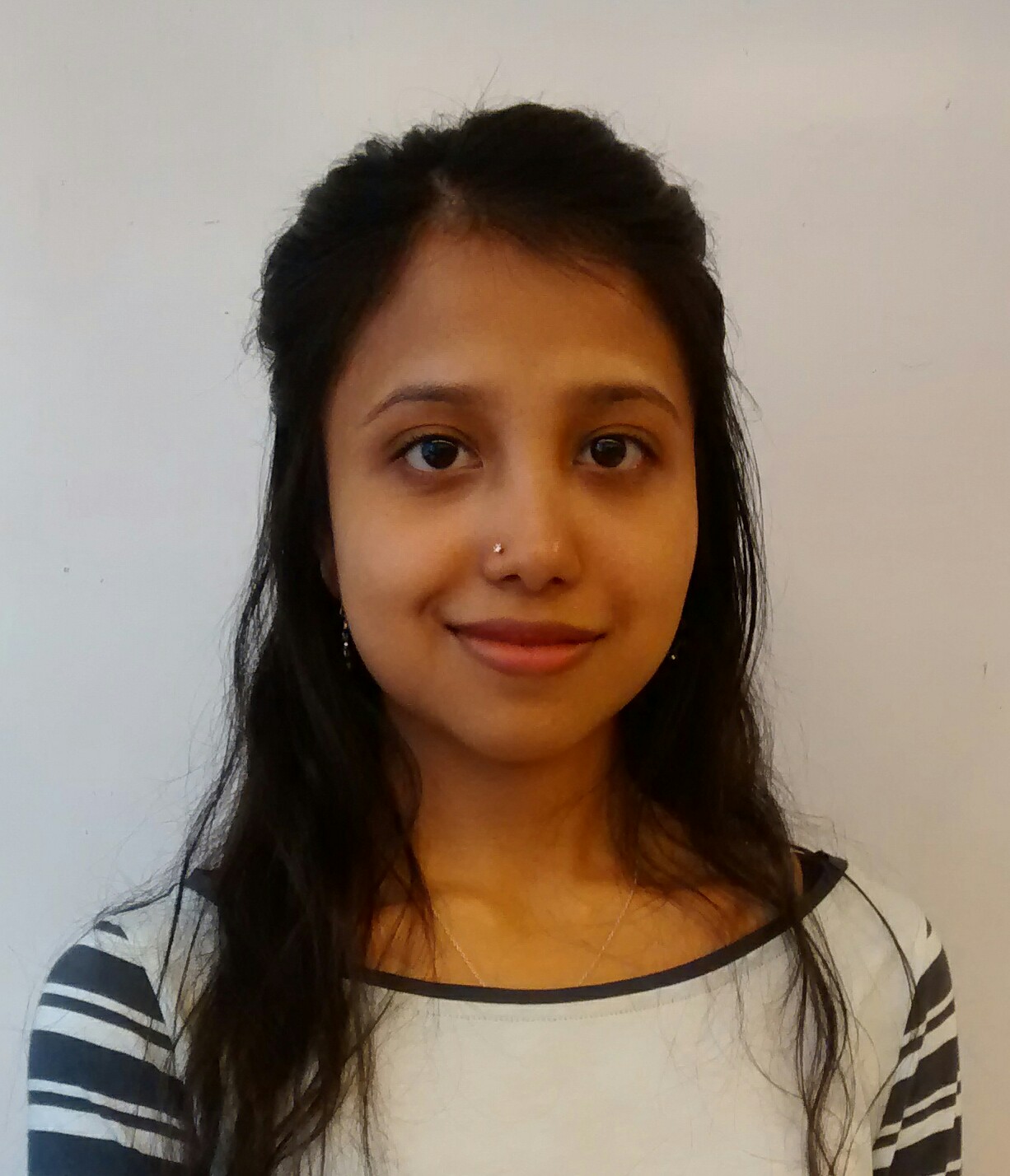 Degree(s) Obtained to Date: BSc
Joined the Lab: September 2014
Research Interest Keywords:
Kirusanthy Kaneshwaran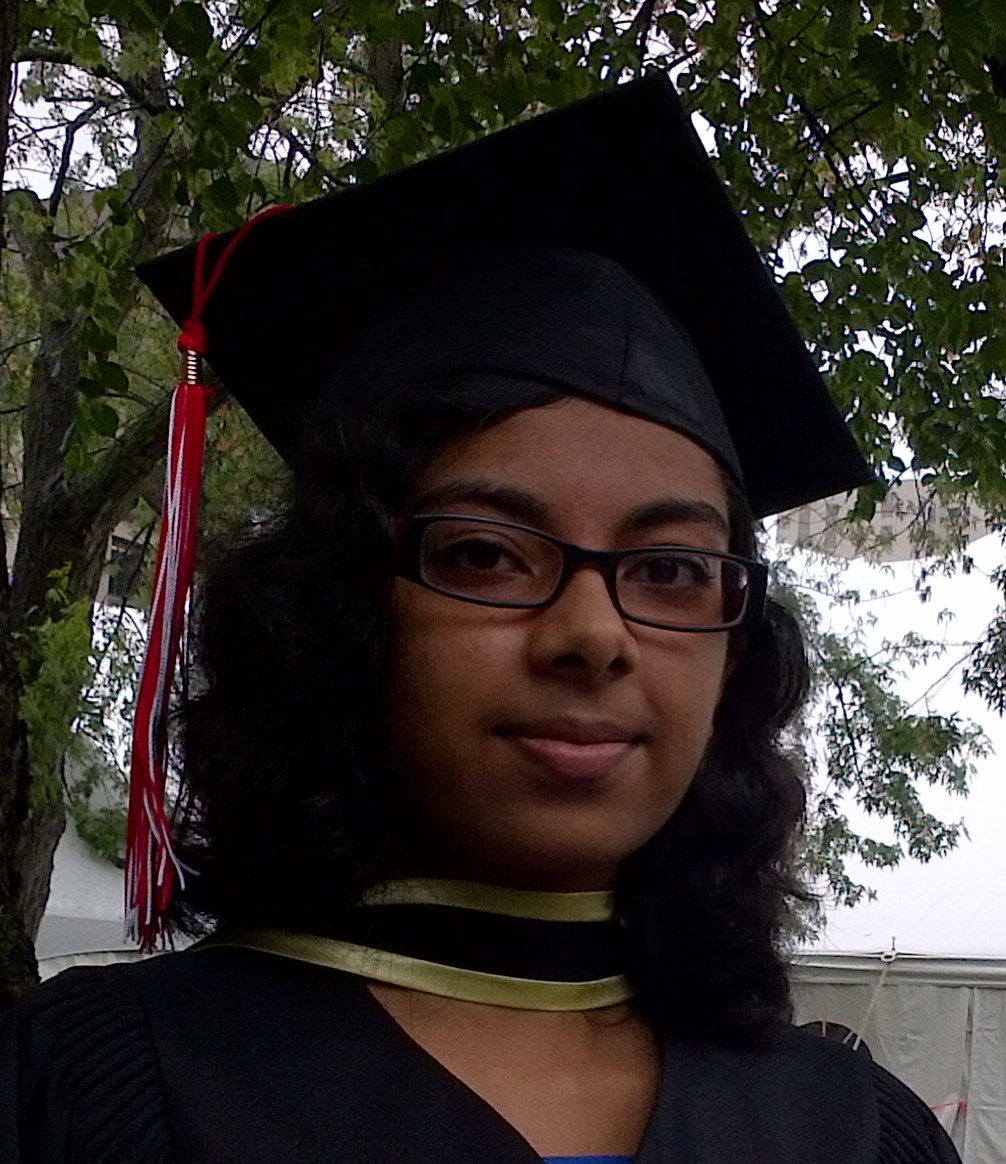 Degree(s) Obtained to Date: BSc
Joined the Lab: July 2015
Research Interest Keywords:
Email: kirusanthy.kaneshwaran@mail.utoronto.ca
I often hear translational neuroscience referred to as a 'bench-to-bedside' research approach. For me, the translational aspect of neuroscience doesn't stop at the bedside. Instead, I believe that translational research extends into the community where it aids in the development of practical and meaningful interventions for patients. My desire to participate in research that impacts patients drove me to pursue a graduate degree in translational neuroscience. As part of my research, I aim to characterize the anesthetic sensitivity of astrocytic GABAA receptors and elucidate how crosstalk between astrocytes and neurons modifies memory behavior. By better understanding the molecular mechanism underlying post-anesthetic memory deficits I believe that we will be better able to develop effective protective and treatment strategies that could be implemented in the clinic. Outside the lab, I believe in the importance of disseminating my research findings through community engagement. As such, I am an active participant in various outreach initiatives which enable me to bridge the gap between the 'bench' and the 'community'. I am also an avid reader, Sudoku fanatic and amateur netball player.
Shahin Khodaei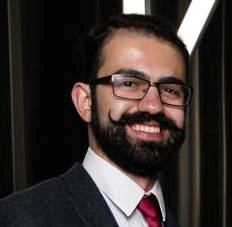 Degree(s) Obtained to Date: BSc
Joined the Lab: Sept 2016
Research Interest Keywords:
Email: shahin.khodaei@mail.utoronto.ca
I was lucky to be exposed to a number of research opportunities in my undergraduate years at the University of Toronto. What I realized along the way was that one of my favourite aspects of research was the necessity for constant learning in vastly different areas. Looking at the behaviour of ion channels in health and disease is one such interdisciplinary field, and is something that has drawn me to the work in the Orser lab. In addition, the translational nature of the work greatly appeals to me, as I believe one of the greatest strengths of scientific research is its impact in the world outside of the laboratory. The aim of my project in the lab is to understand how the brain's inflammatory state modulates the effects of anesthetics, and how any adverse interactions can be treated. When not in the lab, I spend my time working as a teaching assistant, planning events as a member of the Graduate Association for Students in Physiology (GASP), and exploring the infinitely many independent cafés around Toronto.
STUDENTS
Agnes Crnic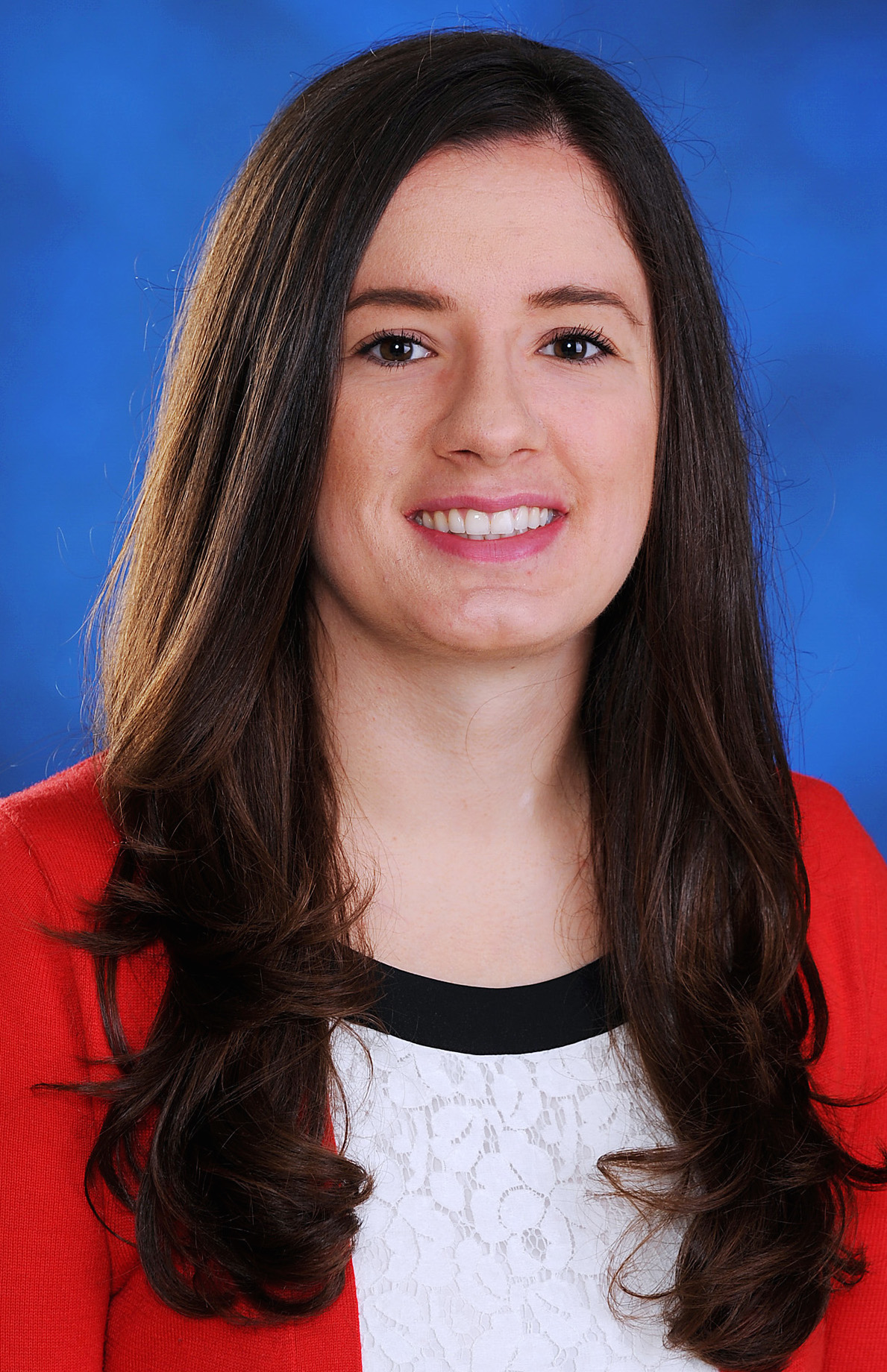 Degree(s) Obtained to Date: BSc, MSc
Joined the Lab: March 2017
Email: agnes.crnic@uottawa.ca
Michael Dewar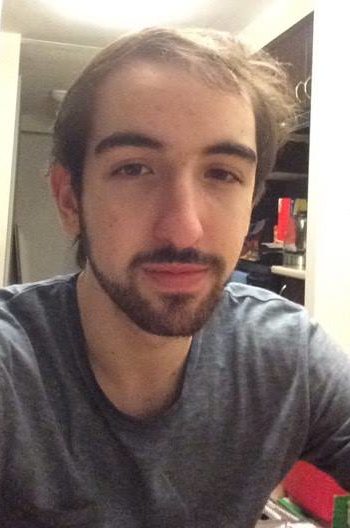 Degree to be Obtained: BSc
Joined the Lab: Sept 2016
Email: m.dewar@mail.utoronto.ca
I am a fourth year undergraduate student majoring in Physiology and Health & Disease. What attracted me to translational research was the ability to delve into the unexplored regions of science while still aiding in the communal effort to solve healthcare issues. In the future, I hope to continue my involvement in translational research through a medical or graduate degree. The goal of my research project is to detect changes in α5-GABAA receptor expression in neurons following traumatic brain injury. In addition to my lab work, I'm also passionate about rock climbing and drumming, as well as community involvement. Through my position on the Human Biology Students Union, I organize both academic and social events for U of T students in order to facilitate a sense of community, and provide mentorship opportunities.
Nathan Chan